Full Service Web Design Agency
We study your business and present your product or service to customers. We look for the best sales channels and analyze the effectiveness of advertising.
About
Hello! My name is Olexander Shtelmakh and I will tell you the story of our studio. I started to study website development back in 2004. In 2010 I made my first website to promote my first business.
I was launching new projects – online stores, sites for making money from advertising, educational sites, and my experience was growing with each new successful site.
The information that I was developing websites, quickly spread by law and I always had orders for the development of sites from other businesses and organizations.
The more sites for development, the more I delved into the structure of the business, accumulated contacts, and discovered new business niches. Often I was the creator of the business concept, shaping the selling proposition, branding and selecting domain names, finding new suppliers and weaknesses in the business, creating new services, developing promotion strategies, and bringing projects to a new sustainable level of profit.
The tools of my work went far beyond my beloved CMS WordPress. I became a specialist in search engine optimization and online advertising.
The number of clients was growing, and I could no longer physically cope with the volume of work. I began to form a team of people who can manage my business online and customer projects. Our team consists of a developer, designer, copywriter, server engineer, content maker, and content manager.
The war in Ukraine, in our native and peaceful country, has forced some of us to leave our homes and our customers mostly have suspended their business for an indefinite period.
My team is open to new projects and we are covering all the needs of our current customers during this difficult time.
Experience gained during 12 years, 31 big projects, 22 clients, helped us to form 6 major principles which we stick in our work:
1. The site should not be creative and intricate, but selling and effective.
All functional elements on the site should be aimed at conversions. We shouldn't teach the user new and incomprehensible interfaces. When placing an order on the site – make the user fill out a lot of fields. A lot and complicated – not always good and necessary.
2. Maintaining and updating the site is very important, technology changes very quickly.
Search engine requirements such as SSL certificate, mobile-friendly, caching, image optimization, and more – have left many people without earnings who choose to ignore the new requirements for sites. Any business should ruthlessly bid farewell to old versions of sites or upgrade their sites if the site architecture provides for it.
3. Website development is only 30% of the amount of work it takes to present a business online.
Today is the age of omnichannel, visitors to the site need to be attracted from different sources. Different sources of traffic can give different results. The technical requirements for the site are enormous and no one has yet been able to make the perfect site. Imagine, there are over 1,200 factors that affect search engine rankings. There is always something to improve and optimize.
4. Everyone who accurately guarantees you the number of transactions for a certain cost is a liar.
There are no methods for accurately predicting earnings from the money invested. Promoting a product, it's constant experimentation and works with the audience. It is necessary to close the need of the potential buyer and without experimentation and analysis, it is impossible to know the value of the attracted customer.
5. Author's text and photos are very important. Your personal experience and journey are extremely valuable.
The most important element of the site remains unique and quality content, break down myths and talk about your unique experience. This is very important for search engine promotion because free organic traffic from search engines is something we should strive for.
6. Dumping prices is bad, selling much cheaper than your competitors, you ruin your business.
To sell a product or service at a price acceptable to your business, you need to find your audience. To ensure that the value of your offer corresponds to its market price – unique it, give more than your competitors. If there is nothing too unique – offer emotions! Love, friendliness, care, and warmth.
Service
Regardless of the type of site, whether it is a complex online store or a landing page, the terms of reference for the development of the site are built from the following blocks. This is not a list of all possible work on the site, but only an illustration of the stages of work with a shortlist of tasks.
Research
customer insight
formation of the concept of online business
study the strengths and weaknesses of the business
market depth analysis
searching for the best models and sales channels
formation of terms of reference
Website modules
live chat
call back from the site
video hosting integration
feedback form
mailing list subscription system
scalable Google Map
anti-spam tools
and much more
SEO optimization
basic internal optimization
hiding and banning the indexing of non-unique blocks and external links
building a proper page linking
tag H1, H2…H5 for SEO optimization
creating SEO URLs (simple and clear links to pages)
setting robots.txt
breadcrumbs – site navigation bar
generating XML sitemap and more
Quality assurance
testing the efficiency of the server part
detecting 404 errors on the site
eliminating possible plugin conflicts
performance testing in cached mode
testing of all site elements
mobile version testing
Integration of external services
Google Analytics
Google Search Console
Google Merchant
Facebook pixel
Sendinblue, MailChimp and other email marketing services
payment gateways
Branding
analysis and selection of the color scheme of the site
naming and domain selection
logo design or adaptation of the logo for the site
favicon – website icon
testing of ideas within the team for the absence of style conflicts
search for emotionality associated with the brand
development of a bank of ideas for
filling the site
Content work
sliders and image galleries
design and layout of information blocks
site commenting system
icons with links to social networks
news flow on the site from
Instagram and Facebook feed
and much more
Mobile technologies
adaptive design for all devices (tablets, smartphones and older cell phones)
mobile menu
optimization of images and graphics for mobile traffic
mobile interface development
testing and correction of adaptive design for different devices
Attracting outstaffers
writing SEO texts
working with massive tabular data
video shooting and editing
translations of texts and sites into other languages
graphic design and logos
Content advertising Google Adwords
keyword collection
minus-word collection
audience definition
linking to analytics
setting conversion targets
create and customize ads
daily support and check the status of the advertisement
Server side
hosting setup
database creation and setup
image compression
server optimization and acceleration
SSL security certificate
security settings
site caching
daily backup of the site
E-commerce
online store functionality – shopping cart, product filters
mail routing, notification system for customers and administrator
varied products
parsing of products from third-party sites
import of goods and price lists to the site
enhanced ecommerce in google analytics
Design
working out the usability and
implementation of the best UX practices on the site
templates from the best graphic designers
the unique adaptation of templates to the customer's project
individual layout of functional blocks
development of logos and selection of thematic graphics
Website maintenance
control over backups
server monitoring and control
server anti-virus protection
content update
Targeted advertising Facebook, Instagram
creating and setting up a business account
defining and creating audiences
linking to analytics
Facebook pixel setup
drawing graphic ads
conversion targets setting
daily support and check the status of the ads
Portfolio
We create websites for businesses that are ready to sell their products or services. Key competencies and specializations: web pages, corporate websites, online stores.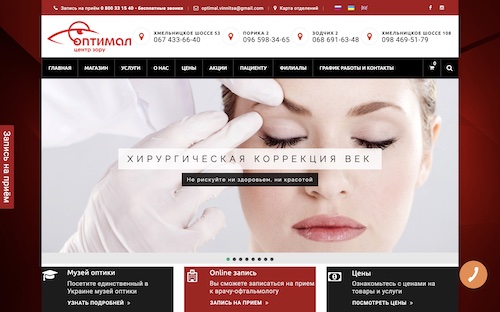 Optimal Ophthalmology Clinic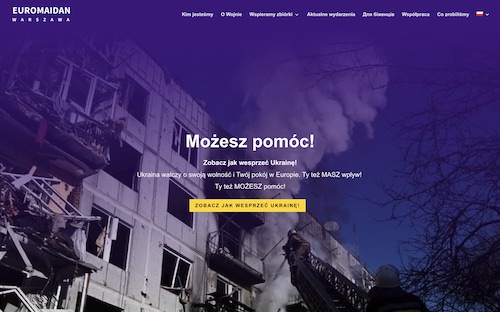 Euromaidan-Warsaw charity website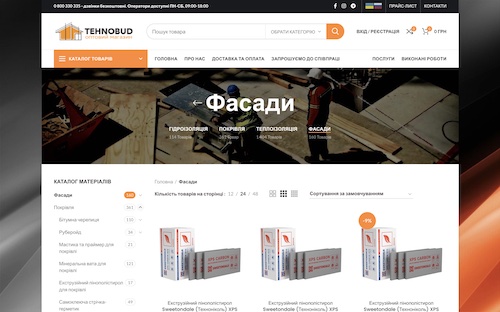 TBS online store of building materials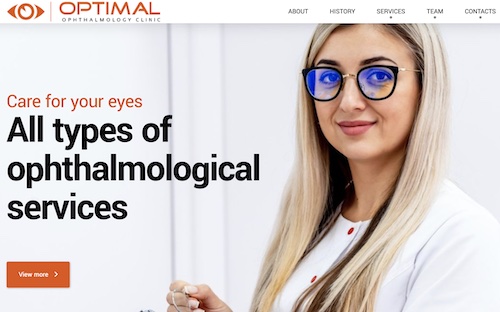 International Optimal Clinic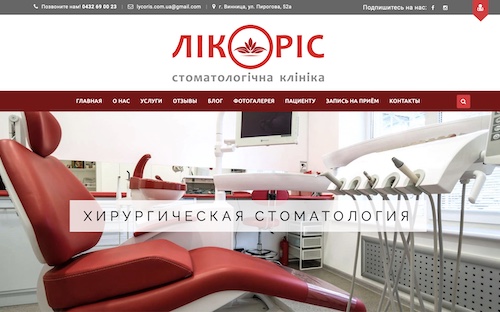 Lycoris Dental Clinic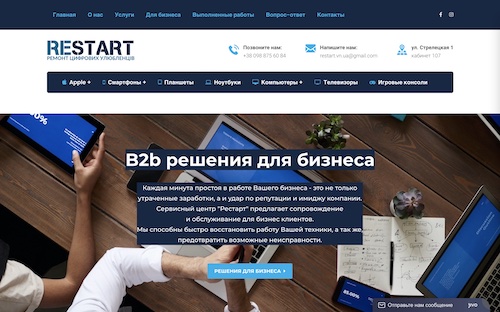 Restart service centre
Team
Each of us likes to work, we are leading our own successful projects and united on the tasks that face ONVED. Fast communication, live communication, and clear division of responsibilities are the basis of our effective work.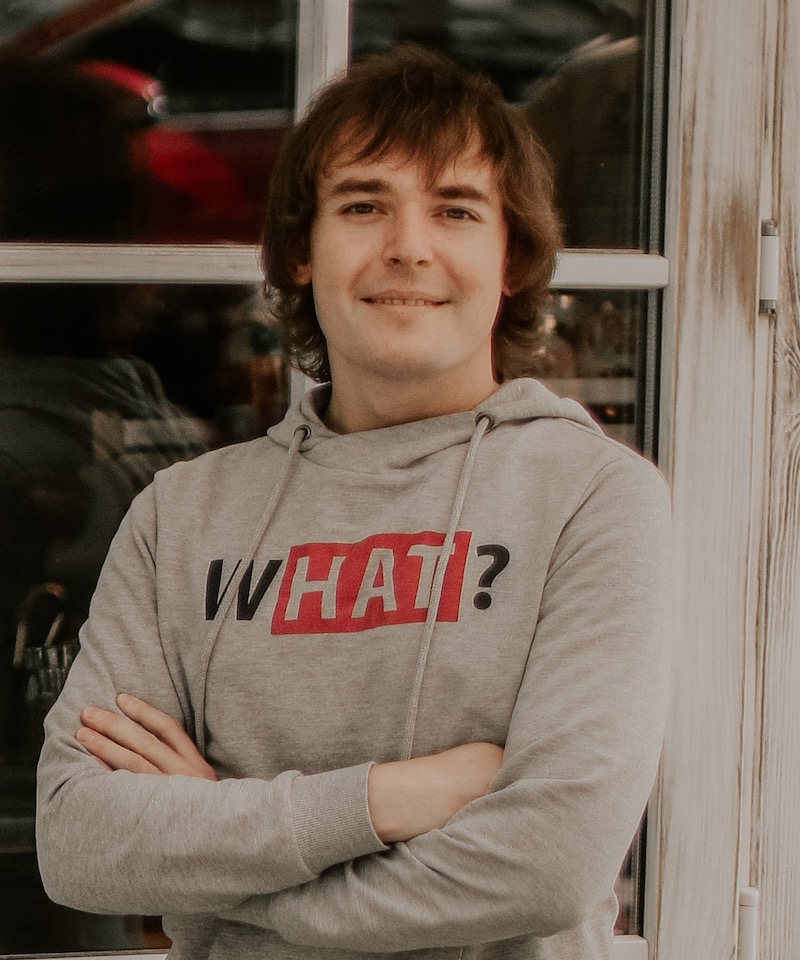 Oleksander Shtelmakh - WordPress themes and plugins customization, ecommerce specialist, Google Adwords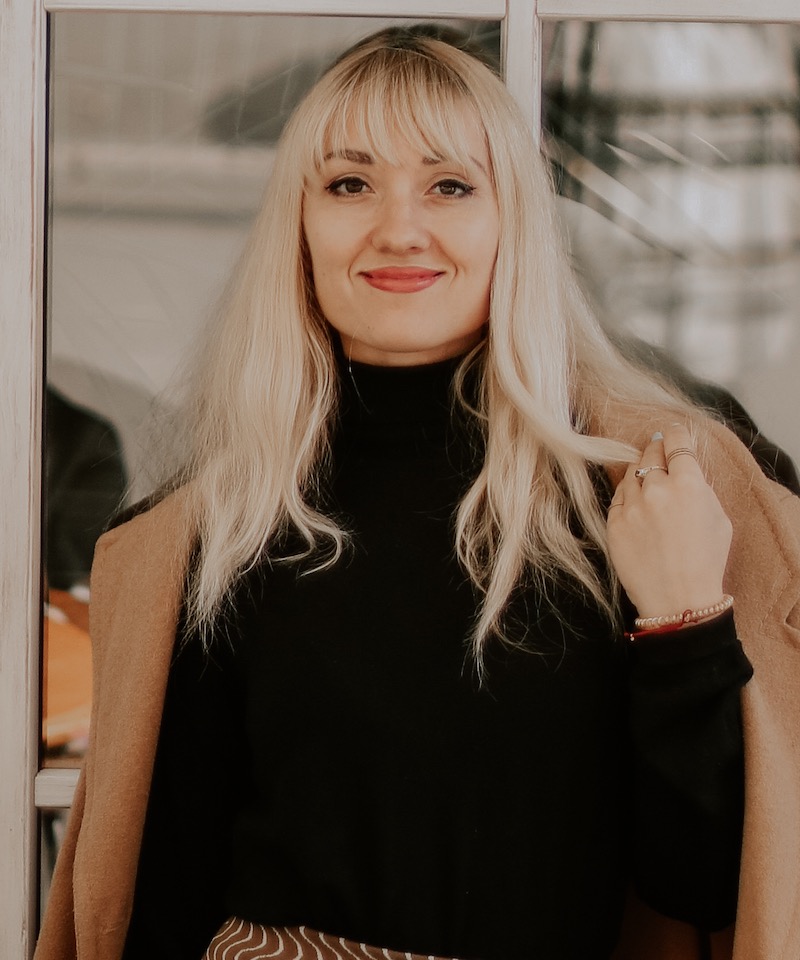 Oksana Shtelmakh - SMM specialist, content maker, Instagram project manager
Yurii Pyshnyi - IT engineer, server administrator, WordPress optimization specialist, data security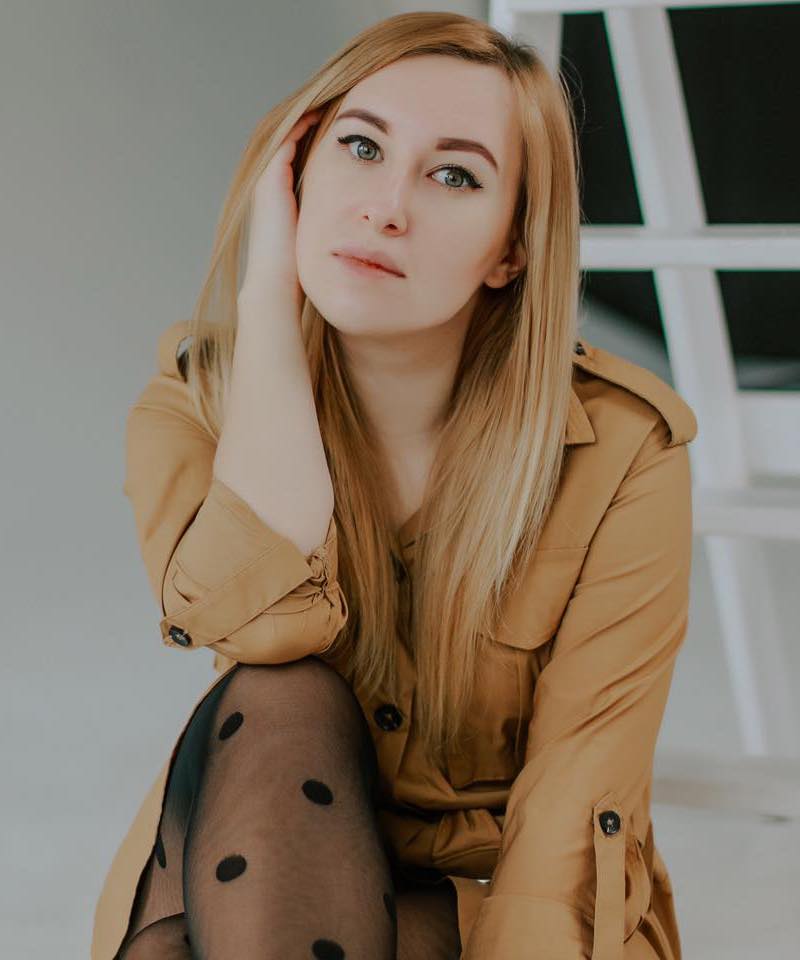 Daria Malakhmedova - photographer, retouching and color correction, video editing
Contacts
Write to us and we'll discuss your future site with you.